Cultural Tours Melbourne – Neighbours, Laneways and more
Revel in some Australian culture with these tours in Melbourne
Tours to Book Online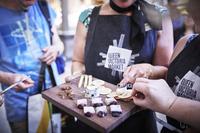 Queen Victoria Market Ultimate Foodie Tour, Melbourne
The Queen Victoria Market in Melbourne is famous for its seemingly endless fresh food stalls. During this 2-hour walking tour, your knowledgeable guide will lead you through the iconic food precincts and offer you a slection of tastings from the market stalls. Tastings are dependent on what is fresh on the day but usually include Coffin Bay oysters, grilled peppered kangaroo, pickled octopus, a selection of local cheese, fresh dolmades and Victorian olives. Discover the heritage and culture of the market and listen to stories about the traders who have shaped the market since 1878. This small-group tour is limited to 12 food-lovers per guide.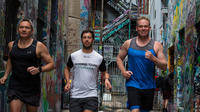 Melbourne Laneway Discovery Running Tour, Melbourne
Combine running with your travels to Melbourne and make it a running tour of Melbourne! See the sights you came to see, get a feel for the culture and smell for the amazing varieties of food and coffee – all while running around taking photos, learning and experiencing Melbourne in a different way! Finish your tour with coffee at a local café!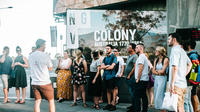 Melbourne Laneways Tour, Melbourne
Drinking History Tours is a fun, unique and social way for Melbournians, new Melbournians, travellers and groups alike to undercover the secrets behind this magnificent city. We combine the history, culture and insight of a walking tour, with the fun and socialisationof a bar tour. Sites: We'll show you some of Melbourne's most interesting, tucked away places. Bars: We'll go to a couple of great, CBD laneway bars, plus we'll show you a few more along the way. History: We'll cover the stories and people that make Melbourne so unique. you'll learn about famous murders, exclusive clubs, feminist icons and Chinese gold miners : Wednesday, 6pm – 9pm. Saturday 4.30pm – 7.30pm, What's included? Your awesome guide, 3 bar stops AND dinner at one of Melbourne's best rooftop bars., We'll also show you many more hidden bar gems you can visit later at your leisure., .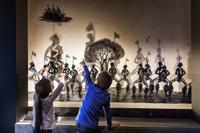 Aboriginal Melbourne Tour: Royal Botanic Gardens, Melbourne Museum and Koorie Heritage Trust, Melbourne
Take an Aboriginal tour through Melbourne, known as the Kulin Nation to its traditional owners. Journey into their ancestral lands during an Aboriginal Heritage Walk at the Royal Botanic Gardens, where you'll experience a traditional smoking ceremony with an indigenous guide and enjoy a cup of herbal tea. After lunch at Charcoal Lane, tour the Bunjilaka Aboriginal Cultural Centre at the Melbourne Museum and visit Federation Square's Koorie Heritage Trust. Numbers are limited to 11 on this small-group tour, ensuring an intimate experience.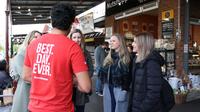 Melbourne – Private Multicultural Markets Food Tour, Melbourne
The markets of Melbourne are buzzing, colourful reflections of the city's soul. Half of Aussies are first or second-generation immigrants, and this diverse cultural tapestry is on full display in its neighbourhood markets. Go behind the scenes on this private tour and taste the food, meet the vendors and discover the local culture.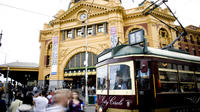 The Unique Melbourne City Tour – English Speaking Guide, Melbourne
Explore and immerse yourself into the six-time awarded world's most liveable city during our half-day city tour. On this tour you will experience the culture and lifestyle of this vibrant city and its exquisite Victorian architecture. Go for a walk in the many beautiful parks, visit the hidden coffee shops and the buzzing laneways that make Melbourne one of the most special and unique places in the world, finish this tour with views from the highest viewing platform in the southern hemisphere, Eureka 88.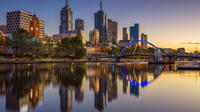 Street Art in Melbourne's Back Streets, Melbourne
Discover Melbourne's creative side as you explore the city's laneways and immerse yourself in its constantly evolving street art culture. From paste ups to tags, murals to stencils, you'll find every kind of street art possible hidden down unassuming alleyways, tiny lanes and arcades so jam packed with bars and eateries you'll wonder how there's enough space! With a like-minded local, immerse yourself in the art and culture of The Lanes, stop to enjoy a coffee or a beer in one of trendiest, hole-in-the-wall bars in the city and maybe even stumble across an artist at work! Discover the most famous arcades which are known to be hubs of artistic expression, as well as ducking down some back streets where the work of up and coming street art is hidden, for local eyes only!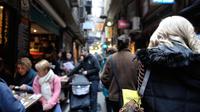 Laneways Walking Tour of Melbourne Including Chocolaterie, Melbourne
Immerse yourself in Melbourne culture on a 2.5-hour walking tour of the city's charming laneways with a guide, who provides local insight and tips. You'll stroll past a selection of hidden shops and galleries and cool cafes, stopping during the tour for a chocolate and coffee tasting. Tour is limited to 10 people to provide a small-group experience.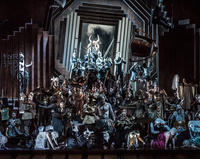 Opera Performance at the Arts Centre Melbourne, Melbourne
Don't miss a performance of Opera Australia's new season in Melbourne! Hear the memorable music and watch imaginatively staged operas by Verdi, Puccini, Massenet and Wagner in the lavish surroundings of the State Theatre, Arts Centre Melbourne. Australia's largest performing arts center, at the heart of Melbourne's cultural precinct, this state-of-the-art venue is renowned for its luxurious decor and world-class acoustics.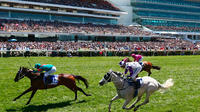 Cultural Melbourne City Tour, Melbourne
Discover mouth watering taste sensations, visit the home of passionate football supporters, be enchanted and charmed by the sport of kings, delight in historical architectural splendour and get surprised and excited by bohemian Melbourne. The cultural tour exposes Melbourne's essence – cafe culture, club based Australian football, the intrigue of Flemington horse racing and Australia's first world heritage listed structure.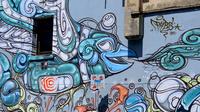 Melbourne Street Art Rickshaw Safari, Melbourne
Fitzroy and Collingwood have remained the lesser known but thriving underground in Melbourne's street art scene. Spread out across the entirety of these two suburbs, the beautiful splatter of artwork can be seen on street walls, carparks, cafes, dilapidated buildings and even on public toilets! So much so that you would think it is just impossible to see so much art in a day! And that is why we have designed a special rickshaw safari that goes past the most popular, intricate and culturally important ones. You will discover a staggering number of artwork by over 40 world renown local and international artists like Phibs, Rone, Smug, Adnate, Alexis Diaz, Ghost Patrol, Lush, Askew One, Makatron, Mayonaize, Lauren YS, Will Coles, Sofles, TwoOne, Be Free, Choq, Putos, Fintan Magee and many others..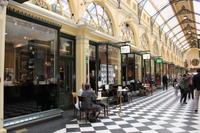 Melbourne Lanes and Arcades Walking Tour, Melbourne
Discover the secrets and hidden treasures of Melbourne's lanes and arcades on this small-group walking tour. Immerse yourself in the heritage and culture of this cosmopolitan city, see local artisans and up and coming designers and boutiques. Our team of contemporary guides will bring life to the city as they share information about the characters who shaped the city, and those who shape it today. You'll fall in love with Melbourne and realise how many secrets there are that you would have missed.