Cooking & Winemaking Classes Adelaide Australia
Learn to cook or make your own wine in South Australia
Tours to Book Online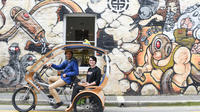 3-Hour Adelaide Central Market and City Tour by Pedicab, Adelaide
City icons, landscapes, architecture, history, culinary delights and lunch with passionate local guides all in one tour – Picked up from your CBD hotel in an environmentally friendly and funky EcoCaddy. Adelaide lifestyle in a snapshot.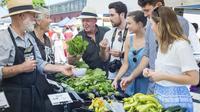 Adelaide Showground Farmers' Market Tour, Adelaide
Taste and discover SA's best local produce on our new fast track tour of SA's famous Adelaide Showground Farmers' Market. Included is day membership giving discounts at every stall.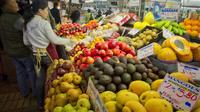 Adelaide Central Markets Breakfast Tour, Adelaide
Experience the best of Adelaide Central Market's on this 2-hour tour. Home to over 80 product stalls, Adelaide Central Markets have become a 'Foodie Heaven' located conveniently in the heart of the city. Discover the history of the markets as your guide takes you on an in-depth tour and local gourmet tastings along the way.
Experience OZ

See activities in Adelaide and South Australia from ExperienceOZ