Brisbane and Gold Coast Ghost Tours
Ghost Tours and cemetery walks in Brisbane and South-east Queensland.
Courses, Experiences, Tours – More things to do
Boggo Road Gaol Ghost and Gallows Tour – 2 Hours, Brisbane Boggo Road Gaol Ghost and Gallows Tour – 2 Hours (from Adrenaline)

Boggo Road Gaol History Tour – Brisbane Explore the historic past of one of Australias most dangerous prisons – the Boggo Road Gaol. Discover over 100 years of history at Boggo Road; the crimes and daily life of prisoners, officers duties, and the stories of cell of escape artist Slim Halliday. Suitable for all ages. (from Adrenaline)

Ghost Tour, Southport Cemetery Paranormal Activity Tour – Gold Coast The Southport General Cemetery Ghost Tour takes you on a journey filled with horror and history! Find out why people have been dying to get into this place since 1880! (from Adrenaline)

Tours to Book Online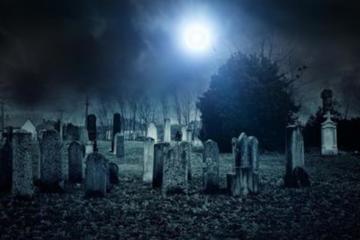 Southport Cemetery Ghost Walking Tour in the Gold Coast, Gold Coast
Visit Southport General Cemetery and listen to ghost stories that will send shivers down your spine. A local guide leads you on the 1.5-hour walk into the darkness. Beware: The live commentary won't be the only creepy sounds you hear! Southport General Cemetery ghost tour runs the last Saturday of each month.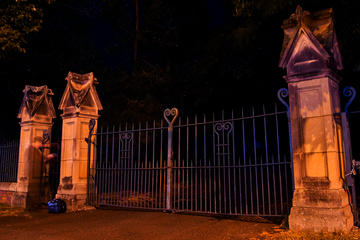 Small Group Ghost Tour of Toowong Cemetery, Brisbane City
Experience this 2 hour Ghost Tour of Toowong Cemetery, a true necropolis – literally a city of the dead. Your tour guide will escort you and a small group through the haunted hills of the cemetery, while telling you tales of the ghosts and history that haunt the cemetery. This 140-year-old cemetery has over 120,000 dead buried there, ensuring a fulling packed paranormal tour.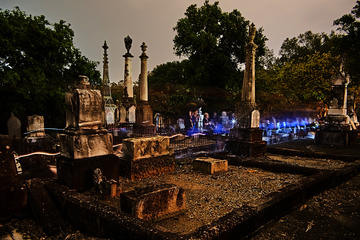 South Brisbane Cemetery Ghost Tour, Brisbane City
One of Australia's most haunted sites, the second largest cemetery in Queensland hides many terrible tales. The iron fence and entrance gates of South Brisbane Cemetery – more commonly known as Dutton Park Cemetery – is passed by thousands of drivers every day, though few know who lies there. This is one of the earliest burial grounds in the state – the first recorded burial was in 1870. Covering forty-six acres, the cemetery stretches down a steep hill to the Cemetery Reach of the Brisbane River. Hidden among old trees are thousands of gravestones and memorials. Hundreds more are missing – the result of flood, vandalism & time. Though almost 100,000 souls lie at rest here… forty-two do not.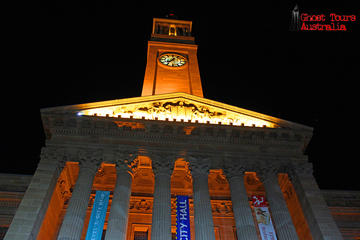 Haunted Brisbane CBD Ghost Tour, Brisbane City
This is the ghost tour to begin with. Walk the streets of Queensland's creepy capital – Brisbane. Despite its modern appearance the River City is an old town – haunted by its past. Join us on an intimate 90 minute historic ghost tour with an eerie Tour Guide. Hear real ghost stories and visit real haunted sites as you walk through the heart of Brisbane City. This unique tour includes access into the Brisbane Arcade, and takes you as close as possible to other haunted sites along the tour route (due to security and safety concerns the tour is unable to go inside every building). Hear true tales researched from archives, libraries, former residents & local people – the arcade ghost, a haunted lift, scary church, a possessed press & an undead politician. Maximum group size is 9.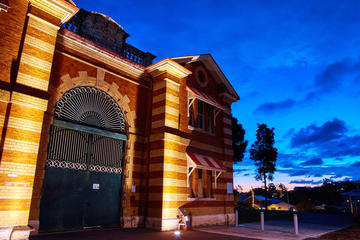 Boggo Road Gaol Ghost Tour, Brisbane
Visit the notorious Boggo Road Gaol on a 2 hour ghost tour. Hear historical ghost stories from prisoners and warders. Learn about the gaol's history, gallows, executions as well as life and deathon the inside. One of the most notorious Australian prisons of the 20th century, Boggo is haunted by its often violentpast. Ghost stories from warders and inmates date back to the 1930?s – many had experiences they could not explain. This is one of Australia's premier historical ghost tours. If ever a gaol was haunted, then Boggo Road Gaol would be…