Brisbane Stradbroke Island "Straddie" Tours
Tours from Brisbane to North Stradbroke Island or "Straddie" as it is known to the locals.
Tours to Book Online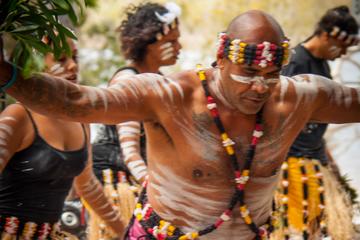 Meeanjin to Minjerribah: Stradbroke Island Indigenous Culture Cruise from Brisbane, Brisbane
From Meeanjin (Brisbane City), cruise down Maiwar (Brisbane River) as local Aboriginal guides share dreaming stories of the land and waters. Enjoy an intimate weaving circle, learning local Aboriginal language and a display of ancient Indigenous artefacts on board. From Maiwar, traditional Yuggera Country, cruise into Quandamooka waters and across the bay to Minjerribah (North Stradbroke Island). On Minjerribah, you will be welcomed with a traditional smoking ceremony. In a foreshore location of an ancient midden at Goompi (Dunwich), enjoy a guided walk identifying bush tucker and medicinal plants. Quandamooka chef will serve a lunch of native bush tastes and fresh seafoods under the shade of the gum trees. In the afternoon the Yulu-Burri-Ba Dance Group will play didgeridoo, sing and dance tribal songs to say yuwayi (farewell). On the return cruise to the city enjoy live acoustic tunes, Indigenous tasting platters and local Aboriginal artwork and gifts for purchase.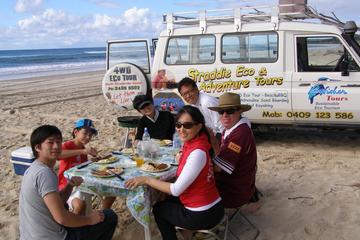 Stradbroke Island 4WD Day Trip from Brisbane, Brisbane
Explore Stradbroke Island by 4WD on a day trip from Brisane. Seeing dolphins, manta rays, turtles and whales in season (from June to November) is always a treat. With pickup and drop-off from your hotel in Brisbane included, this tour has no stress attached to it. You'll enjoy morning tea at Brown Lake and a BBQ on the beach for lunch. Visiting all the hot spots and fantastic viewing points, you will take home many lasting memories of your visit with you.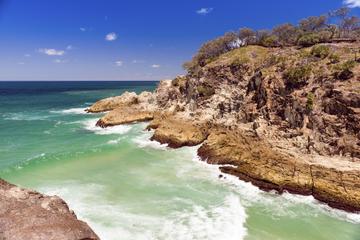 Stradbroke Island Day Trip from Brisbane, Brisbane
Discover the beaches and wildlife of Queensland on a guided day trip to North Stradbroke Island, just a short hop from Brisbane. Famous for its natural attractions, including a resident population of kangaroos and koalas, the island also offers walking tracks, marine wildlife viewing, and a relaxed atmosphere in small townships. Swim in the surf or freshwater lakes, take a short guided hike, and have free time to explore. This tour operates with a maximum of 13 people, ensuring you'll enjoy a small-group experience with your expert guide. Lunch is included.