Brisbane Stradbroke Island "Straddie" Tours
Tours from Brisbane to North Stradbroke Island or "Straddie" as it is known to the locals.
Tours to Book Online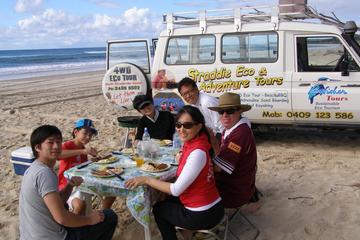 Stradbroke Island 4WD Day Trip from Brisbane, Brisbane
Explore Stradbroke Island by 4WD on a day trip from Brisane. Seeing dolphins, manta rays, turtles and whales in season (from June to November) is always a treat. With pickup and drop-off from your hotel in Brisbane included, this tour has no stress attached to it. You'll enjoy morning tea at Brown Lake and a BBQ on the beach for lunch. Visiting all the hot spots and fantastic viewing points, you will take home many lasting memories of your visit with you.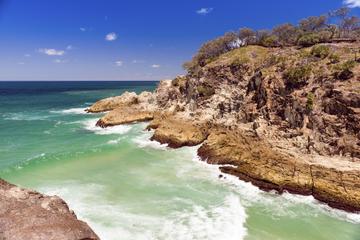 Stradbroke Island Day Trip from Brisbane, Brisbane
Discover the beaches and wildlife of Queensland on a guided day trip to North Stradbroke Island, just a short hop from Brisbane. Famous for its natural attractions, including a resident population of kangaroos and koalas, the island also offers walking tracks, marine wildlife viewing, and a relaxed atmosphere in small townships. Swim in the surf or freshwater lakes, take a short guided hike, and have free time to explore. This tour operates with a maximum of 13 people, ensuring you'll enjoy a small-group experience with your expert guide. Lunch is included.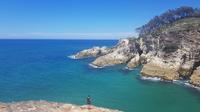 North Stradbroke Island Day Tour, Brisbane City
Experience the magic of Brisbane's closest island, North Stradbroke Island. Feel miles away from the city in only 90 minutes. Visit the Best Beach in Queensland for 2017! See the wildlife; koalas, kangaroos, turtles, manta rays, whales (in season) and so much more, all in one day!