Aboriginal Cultural Tours and Activities Darwin Northern Territory
Tours to learn about Aboriginal Culture in the Northern Territory
Tours to Book Online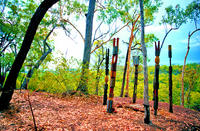 Tiwi Islands Cultural Experience from Darwin Including Flights, Darwin
Fly from Darwin to spend the day with the traditional Tiwi people of Bathurst Island, one of the Tiwi Islands, a group of islands off the coast of the Northern Territory. you'll see the famous Tiwi art and burial poles, witness a traditional smoking ceremony and drink billy tea with the locals. Take this rare opportunity to interact with a modern-day Aboriginal community, and gain unique insights into the complex cultural rituals of Australia's Tiwi Islands. Lunch and flights are included!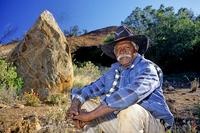 Cave Hill Aboriginal Cultural Experience from Ayers Rock, Ayers Rock
Journey into the Aboriginal creation stories of the Anangu – the indigenous people of Cave Hill – on a day tour from Ayers Rock. See the creation story of the Seven Sisters, told through the ancient rock art of Cave Hill, one of Central Australia's most significant Aboriginal rock-art sites. Hear stories handed down by elders over the generations, and take a unique look through the eyes of the indigenous people into their history and culture. This once-in-a-lifetime experience is limited to just 11 participants, ensuring you'll enjoy a small-group atmosphere with your guide.