Gourmet cheese, chocolate, coffee and wine experiences Melbourne Australia
Experiences Book or buy Vouchers
Beer 101 @ the Carlton Brewhouse Meal included – Melbourne A hands-on, interactive and fun Beer 101 session including CUB & brewery history and a delicious meal (from Adrenaline)

Tours to Book Online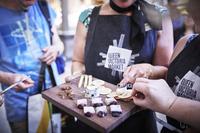 Queen Victoria Market Ultimate Foodie Tour, Melbourne
The Queen Victoria Market in Melbourne is famous for its seemingly endless fresh food stalls. During this 2-hour walking tour, your knowledgeable guide will lead you through the iconic food precincts and offer you a slection of tastings from the market stalls. Tastings are dependent on what is fresh on the day but usually include Coffin Bay oysters, grilled peppered kangaroo, pickled octopus, a selection of local cheese, fresh dolmades and Victorian olives. Discover the heritage and culture of the market and listen to stories about the traders who have shaped the market since 1878. This small-group tour is limited to 12 food-lovers per guide.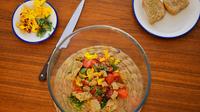 Cook Contemporary Australian Cuisine From Native Produce in a Local Home, Melbourne
Your local host Ella offers a hands-on cooking experience, where you will get to cook along with her in her kitchen. Ella lives in a lovely art deco apartment with retro styling in inner Melbourne. Her kitchen is small, however the dining table is big and perfect for demonstrations and food prepping!  The cooking portion of the experience will last for 1-2 hours and you will learn to make an appetizer, main dish and dessert. Ella loves to cook Contemporary Australian produce with herbs and spices sourced from aboriginal farms. Your meal will also have some influence from Greek and Turkish cuisines. Potential dishes you might make together are king prawns with salt bush, finger limes and lemon myrtle spice mix, peppered Kangaroo, and tomato salad with sand fire. Your meal will conclude with beach bananas and lamingtons, a classic Australian dessert. Join this welcoming local for an unforgettable cultural and culinary experience!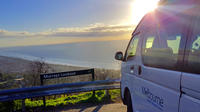 Eat & Drink Your Way Around The Bay small group tour, Melbourne
Melbourne is renowned for it's food and wine culture and we are lucky to be surrounded by 2 world-class wine regions. Join us for this truly unique food and wine tour in the convenience of this Small Group Tour with a maximum of only 11 guests. We will take you on a scenic journey through the Bellarine Peninsula, then cross the bay via ferry and continue onto the Mornington Peninsula as you sample local wine, craft beer, cider and cheese and take in a delicious lunch featuring local seasonal produce. Make sure you bring your camera to capture colourful bathing boxes by the sea, lush vineyards, seaside towns, views from the ferry, lookouts and more…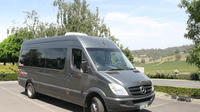 Join-In Food & Wine Day Tour: Mornington Peninsula, Melbourne
Run by Melbourne locals, in this all inclusive Food & Wine Luxury Tour of the Mornington Peninsula you will enjoy some of the best cool climate wines of the region, together with lunch made from local produce of the Region.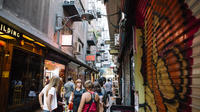 Foodie Melbourne and Beyond weekend, Melbourne
Explore Melbourne famous laneways with a passionate local on Day 1 visiting places with some of the most delicious tastings in the city. On Day 2, head out of town for the day with an award winning wine tour company to visit of the nicest winery regions close to Melbourne.  This package includes free time in the evening for you to return to all your favorite places from the tour or you could even book in to see a show.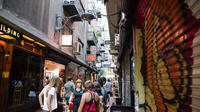 The Melbourne Experience: Foodie Indulgence Walking Tour, Melbourne
Melbourne is a mecca for food with an eating culture bordering on the obsessive. But many of these best places are hidden from first sight in laneways and behind doors. This 3 hour small group walking tour lets you experience the best examples of what Melbourne offers. This tour offers the best aspects of Melbourne with the insight of your local guide that you cannot get from a guide book. Drink coffee, eat dumplings, sneak in a sweet treat and finish it off with a drink on a rooftop with a view – all included in your ticket price. See all the treasures of Melbourne and often it is said "wow – you wouldn't even know this was here!" Do this on your first day in Melbourne and you'll discover a whole lot more places to return to later in your stay!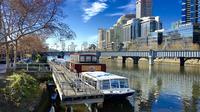 The Foodies Bucket List Melbourne Walking Tour, Melbourne
Think you're a foodie? Do your travel plans lead to your best gourmand adventures?   Are you torn by delicious culinary choices?   If your answers are yes', then why not kick off with the Bucket List' foodie hot spots of Melbourne. When time is of the essence, our Bucket List Tour' will wow' your senses – while tasting and strolling your way through Melbourne's exploding culinary epicentre.  The Bucket List Tour includes 5 delicious 'tastings' with cultural and historical anecdotes.  Taste your way around Melbourne from Modern Chinese, Peruvian, Spanish, Asian Fusion, Contemporary Australian and more.  (Restaurant venue's may change, subject to availability)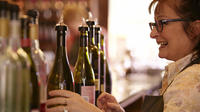 Mornington Peninsula Cheese, Chocolate and Wine Tasting Day Trip from Melbourne, Melbourne
Sample cheese, chocolate, strawberries and wine on a Mornington Peninsula food and wine day trip from Melbourne. Pick up wine and cider tasting tips at boutique cellar doors, visit an artisan dairy and sample strawberry wine and liqueur. Have lunch at a cozy local cafe and travel in a comfortable mini coach. Enjoy personalized attention on this fun and relaxed small-group food tour, with participants limited to 22 passengers.Special Offer – Book by January 29, 2017 and travel by January 31, 2017 and save 5% off our previously offered price on weekday departures! – Book Now!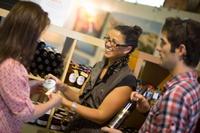 2-Day Private Mornington Peninsula Gourmet Food and Wine Tasting Experience, Melbourne
Treat yourself to a luxurious private 2-day wine and food tour on the Mornington Peninsula with a local guide to show you the best of the region. Enjoy tastings at several top wineries, visit an olive farm, savor delicious lunches at award-winning restaurants and more. Travel by deluxe private car, and go behind the scenes to meet the producers who have made the Mornington Peninsula one of Victoria's most famous gourmet regions. Your tour includes an overnight in the charming town of Flinders at a boutique hotel.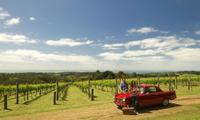 Private Tour: Mornington Peninsula Behind-the-Scenes Gourmet Food and Wine Tasting Experience, Melbourne
Discover the delights of the Mornington Peninsula on this guided tour led by a local with insider knowledge. Visit an olive farm, go wine tasting, enjoy a delicious lunch at an award-winning winery restaurant and more. Highlighting the tastes, sights and sensations of Victoria's scenic Mornington Peninsula region, this 1-day tour takes you behind the scenes to meet the producers who have made the Peninsula one of Victoria's most celebrated gourmet regions.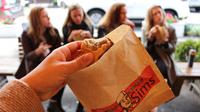 Multicultural Food Tour in Melbourne Markets, Melbourne
The markets of Melbourne are buzzing, colourful reflections of the city's soul. Half of all Aussies are first or second-generation immigrants, and this diverse cultural tapestry is on full display in its neighbourhood markets. Get out of the CBD and into the neighbourhoods where the locals live and shop, go behind the scenes, taste the amazing local produce, meet the vendors and discover the local culture.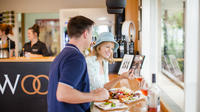 Tour for Two: Private Yarra Valley Luxury Food and Wine-Tasting Day Trip, Melbourne
Enjoy this private 7-hour tour specifically designed for a special celebration in the Australian wine region of Yarra Valley. This experience includes private and exclusive guided cellar door tastings at leading and boutique wineries, with a special event at each venue you visit to surprise and delight you. You'll enjoy a cheese and wine pairing, chocolate and wine tastings, and a 2-course lunch. Pickup is provided from either Melbourne City Centre Hotels/accommodation and selected Yarra Valley accommodation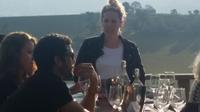 Mornington Peninsula Food and Wine Small Group Tour, Melbourne
For all things gourmet with personalized service, join this small group Mornington Peninsula Food and Wine Tour from Melbourne and the Mornington Peninsula region. Enjoy private wine tastings, meet a winery owner and pause for lunch in a winery served with matching wines. Your full-day tour includes a professional guide with local knowledge, plus return hotel transfers from Melbourne or local accommodation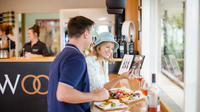 Tour for Two: Private Mornington Peninsula Luxury Food and Wine-Tasting Day Trip, Melbourne
You'll be picked up from your Melbourne City accommodation at 10am to begin your day tour in a luxurious Mercedes vehicle with your private guide. Mornington Peninsula is unique as one of Australia's only true maritime wine regions. Surrounded by Bass Strait, Western Port and Port Phillip Bays it presents an exciting wine region for winemakers to present wines to match the beauty and diversity of the landscape. The wineries we choose to visit on your Mornington Peninsula wine tour embody the great tastes and character of this beautiful location."AS SEEN IN BEST OF THE MORNINGTON PENINSULA" Epicurean Food and Wine Tours continue their tradition of visiting family owned and operated wineries in all Victorian wine regions. As our guest, you will be able to fully appreciate the hard work, dedication and passion that is involved in producing great wine as well as the love on the Mornington Peninsula for local produce. .