Penguins in Melbourne Victoria Australia
Penguin Tours – See the Penguins Parade
Tours to Book Online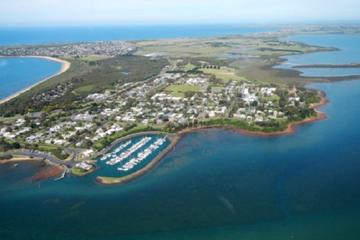 Phillip Island Tour Including Phillip Island Penguin Parade, Phillip Island
Spend a day exploring Phillip Island. During the day you will visit Churchill Island Heritage Farm, A Phillip Island winery or brewery, and also visit the Koala Conservation Centre and Antarctic Journey Experience at the Nobbies.. See all of Phillip Islands natural beauty as you travel through San Remo, Cape Woolamai Surf Beach and Surf Beach, Pyramid Rock and Summerland's and Nobbies. The highlight of the day will be watching the little penguins make their way up the beach at the Phillip Island Penguin Parade. Gourmet lunch is included and cheese tastings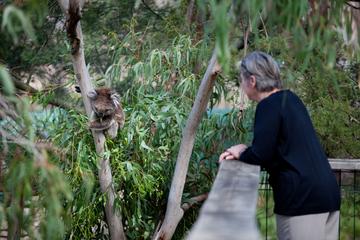 Phillip Island 3 Park Pass: Penguin Parade, Koala Conservation Centre and Penguin Parade, Koala ConservationHeritage Farm, Phillip Island
Make the most out of your visit to Phillip Island with this 3-park pass, the best value for checking out three of the island's top attractions: the Penguin Parade, Koala Conservation Centre and Churchill Island Heritage Farm. Visit each site at your own pace and in whatever order you wish; your pass is valid for six months. Go face to face with koalas in their natural environment; see farming activities like sheep shearing at a historical homestead; and watch fairy penguins (aka little penguins, the world's smallest) parade out of the sea and across the beach at sunset.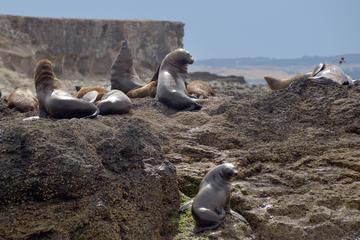 Phillip Island Wildlife Cruise with Optional Penguin Parade and 3 Park Pass, Phillip Island
Enjoy exceptional wildlife viewing at Phillip Island during a boat cruise to Seal Rocks, Australia's largest fur seal colony, followed by a visit to the Nobbies blowhole or National Surfing Reserve at Cat Bay. Your cruise can be combined with admission to the Penguin Parade and other fun attractions like the Koala Conservation Centre and Churchill Island Heritage Farm. A variety of options allows you to customize your tour and plan a fun day for the whole family.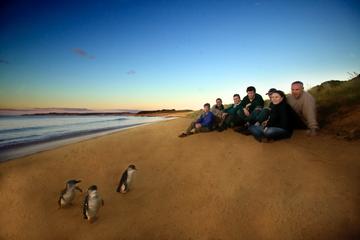 Phillip Island Ultimate Penguin Eco Tour or Skybox Experience, Phillip Island
Want the best penguin viewing opportunities in Australia? Take the Penguin Eco Tour for a premium penguin experience that offers a personalized, intimate wildlife experience. Or choose the Underground Viewing option to enjoy the closest possible viewing of the Penguin Parade at eye-level.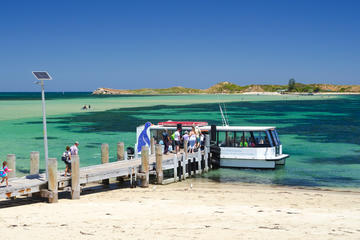 Penguin Island and Caversham Wildlife Park Day Trip From Perth, Perth
Blessed with white sandy, crystalclear waters and abundant wildlife,Penguin Island only 45 minutes and a short ferry ride from Perth. Following a short ferry ride over to Penguin Island, enjoy a tour of the island to spot wildlife including an array of birdlife with amazing views. Watch the Penguins being fed in the Discovery Centre before boarding a boat for a Wildlife Cruise and a chance to spot Sea-Lions and Dolphins playing in the bay. After a lovely lunch chosen from a menu and included in the tour, you will be driven to Caversham Wildlife Park for a fantastic Aussie wildlife experience. See kangaroos, koalas, meet a wombat while supervised by a keeper,and you have a chance towatch a true blue Aussie farm show. This includes Sheep shearing, Whip cracking, Cow milking, Lamb feeding, Billy swinging and watch sheepdogs mustering the sheep. To finish off the day with one more special treat, a visit to a Chocolate factory for tastings of chocolate and wine.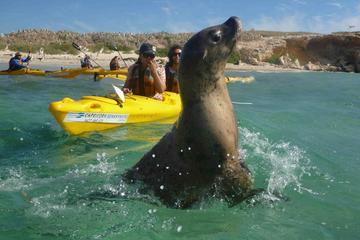 Penguin and Seal Island Kayak Tour, Perth
Spend a full day sea kayaking through the Shoalwater Islands Marine Park and observeAustralian wildlife in and out of the water. Take a guided walk to explore Penguin Island and enjoy snorkelling amongst the limestone reef full of marine life. This is a fun filled day out for those of all ages.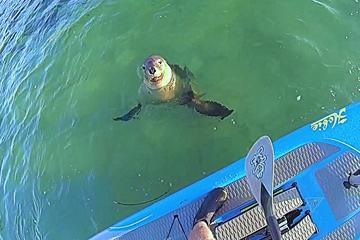 Seal and Penguin Island Wildlife Kayak Tour, Perth
Join us in our unique Pedal Powered Kayaks and Paddle Boards as we go exploring the Shoalwater Marine Park just 40 minutes south of Perth. Our kayaks our powered by your legs which means your hands are free to take photos. On this tour we visit two islands close to shore, the first one is home to the playful Australian Sea Lion and the second one is home to approximately 1200 Little Fairy Penguins, the largest population of these birds in Western Australia. The islands are also home to numerous species of birds including the very impressive Sea Eagle or Osprey. Picnic lunch is provided at the end of the tour.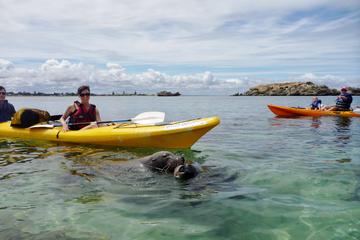 Seal Island and Penguin Island or Point Peron Sea Kayak Tour, Perth
Enjoy a wildlife sea kayak tour off the coast of Western Australia, encountering sea lions and little penguins around the islands of Shoalwater Bay. You'll explore the waters of Seal Island, plus either Penguin Island or Point Peron, depending on the season. Guides, double sea kayaks, lunch, and necessary gear are all included for your convenience and enjoyment. When booking, select either Penguin Island or Point Peron for your tour; you also have the option to include hotel pickup in Perth or drive yourself to the starting point in Shoalwater Islands Marine Park.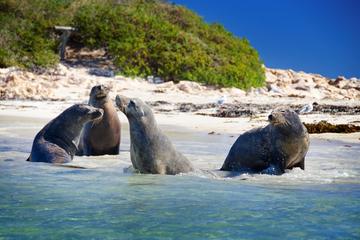 Penguin Island Tour with Dolphin and Sea Lion Cruise, Perth
Discover the wildlife of Penguin Island and Shoalwater Island Marine Park during a 90-minute cruise with an expert guide. Watch wild dolphins frolicking near your boat, circle small islands to observe Australian sea lions and seabirds, then disembark at Penguin Island, home to the largest colony of little penguins in Western Australia. Observe the ranger-led little penguin feeding at the Discovery Centre, then explore the center and island on your own. Swim, hike, snorkel, picnic-the choice is yours. Simply catch the ferry back to Shoalwater when you are done.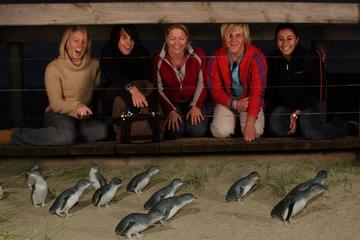 Melbourne Sport and Penguin Parade Wildlife Tour SUPER SAVER, Melbourne Airport
Join two of Melbourne's most iconic Tour Operators for a champion day of sports and wildlife. Melbourne is the ultimate sports capital with an abundance of unique wildlife. Discover Melbourne's greatest attributes including a sports focused city tour, Melbourne Cricket Ground Tour, lunch, Moonlit Sanctuary, The Nobbies & Phillip Island Penguin Parade.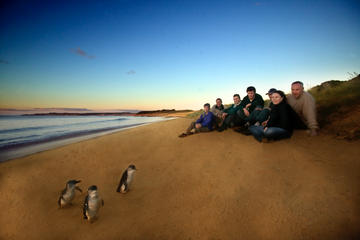 Private Phillip Island Day Trip from Melbourne Including Penguin Parade Premium Viewing, Melbourne
Experience Phillip Island on a private tour. Highlights of the tour include afternoon tea at Churchill Island,entry into theKoala Conservation Centre,Dinner including local beer and wine and premium viewing at thePenguinParade.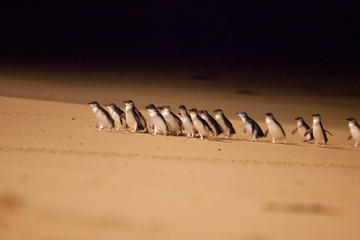 Melbourne Combo: Sightseeing Tour with Phillip Island Penguins and the Great Ocean Road Day Trip from Melbourne, Melbourne
Choose this great value package combining three fabulous tours over two days. You will join the Melbourne city tour plus thetwo most popular day tours from Melbourne in a small group of up to 11 passengers. On one day, take a Melbourne city tour in the morning and in the afternoon head off to Phillip Island to see the Penguin Parade and so much more. On a second day (within 7-days of your first day trip),you will travel to the iconic Great Ocean Road whereyour guide will take you to the best hiding spots for koalas and kangaroos and give you time to take in the incredible scenery including the Twelve Apostles and Loch Ard Gorge.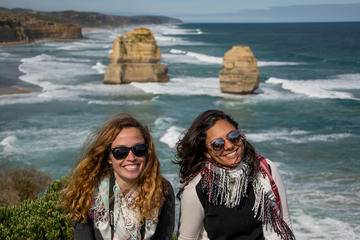 2-Day Great Ocean Road, Phillip Island Tour with Penguin Parade, Melbourne
Enjoy two of Victoria's most popular destinations on this fabulous 2-day overnight tour inclusive of the Great Ocean Road and Phillip Island picturesque region. Drive along the magnificent National Heritage listed Great Ocean Roadto see the famous 12 Apostles limestone stacks and pristine coastal beaches,then on day two we get the opportunity to experience first-hand one ofAustralia's topsightseeing activitieslocated at Phillip Island to watch the world famous penguin parade at sunset. Includes a Free Koala Encounter Photo.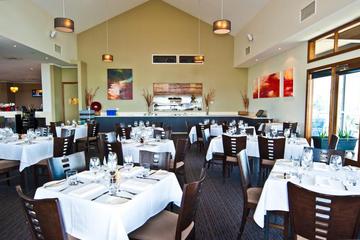 Private Phillip Island Penguin Parade and Wine Tasting Day Trip, Melbourne
Experience the wilderness and white sand beaches of Phillip Island on a private day trip from Melbourne, complete with wine tasting. Visit Bass Valley Estate Wines to sample their varietals andthen sit down to a delicious 2-course meal and watch penguins make their nightly journey ashore from premium seats. Your tour also includes an optional stop at Moonlit Sanctuary Wildlife Conservation Park (additional $40.00), where you can observe the koalas or feed the kangaroos.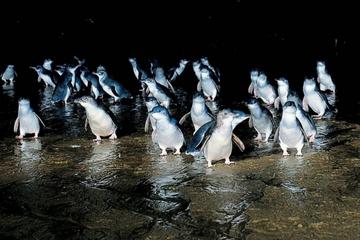 Private Phillip Island Penguin Parade Tour, Melbourne
A trip to Phillip Island is a must for nature lovers and those seeking a unique Australian experience. The island is home to a collection of Australian native wildlife including the famous little penguins, fur seals and koalas. This insightful tour lets you get up close and personal with these animals and shows off the rugged coastline, where the rocky shoreline meets sandy beaches, often lined with keen surfers.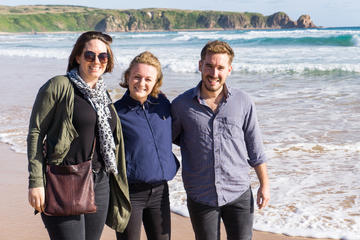 Phillip Island Day Trip in a 8-Seat Van – Small Group Penguin Parade Tour, Melbourne
Experience Phillip Island in a totally unique way – in a 7-seat minivan. Get the feel of an exclusive private tour without the price, and experience one of Australia's most intriguing natural phenomena – the penguin parade.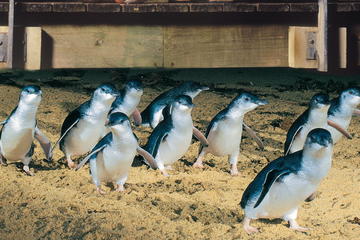 Half Day Phillip Island Penguin Parade Tour, Melbourne
Skip the zoos and mazes that can take up 11 hours and instead, go direct to the National Park region. Phillip Island Nature Park is home to some of Australia's most diverse and unique wildlife. See them in their natural element. This tour will include Seal Rocks coastal walk, wild wallaby drive along the coastal cliffs and the Penguin Parade. We upgrade you for free to the Penguins PLUS, because it's so much better. This is only a 5-6 hour tour which makes it great for children and anyone wanting to spend more time in the Melbourne city.