Tours to explore unique shopping opportunities in Melbourne
Tours to Book Online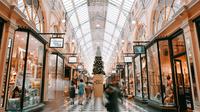 Made in Melbourne Private Shoping Tour Including Local Stores Visit, Melbourne
Take a private shopping tour with a twist through the charismatic, multicultural and hipster suburb — bursting with independent cafés, street art and colourful characters, with plenty of history around every corner. Browse the eclectic shops filled with vintage treasures and products designed and made by Melbourne craftspeople. Visit artists' studios, meet the artists, and see how they create their wares behind the scenes.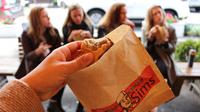 Multicultural Food Tour in Melbourne Markets, Melbourne
The markets of Melbourne are buzzing, colourful reflections of the city's soul. Half of all Aussies are first or second-generation immigrants, and this diverse cultural tapestry is on full display in its neighbourhood markets. Get out of the CBD and into the neighbourhoods where the locals live and shop, go behind the scenes, taste the amazing local produce, meet the vendors and discover the local culture.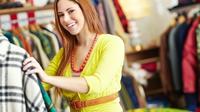 A Vintage Adventure, Melbourne
Join an adventure tour of the best vintage and retro clothing shops in Melbourne. From Footscray to Fitzroy delve into a treasure trove of hidden gems in shops carrying clothing and accessories from the 1920's to the 1990's.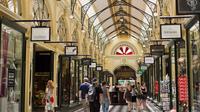 Half Day Small Group Guided Shopping Tour in Melbourne, Melbourne
Explore Melbourne's famous laneways and beautiful arcades while shopping for locally designed and made products. A local guide will take you and a group of, at most, 15 shoppers to the locations that are fir for what you all are interested in shopping for. Places like the Koorie Heritage Centre or the Lightning Ridge Opal Mines and many others are on the table for you and your group to choose from.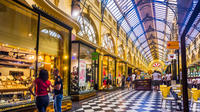 Melbourne Shore Excursion: Melbourne Shopping Tour, Melbourne
Spend your Melbourne day at port exploring the city and shopping for locally designed and made products. More than just a walking tour, there will be time to shop for the perfect memento of your trip as you discover Melbourne's famous laneways and beautiful arcades with a local guide. You will be met at Station Pier and travel to and from the city by tram. The cost of transport is included in the ticket price.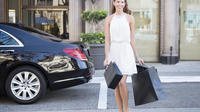 Private Australian Designer Experience Shopping Tour, Melbourne
Learn why Melbourne is known as the fashion capital of Australia with this private tour of inner-city boutiques featuring premium Australian designers. Your private group of one to six guests, accompanied by your experienced personal stylist will explore both iconic Australian brands as well as smaller independent labels, up-and-coming designers and cutting edge fashion. A pre-tour styling consultation means your day will be tailored to your specific tastes and interests with champagne and hand-made delicacies and an individual styling session with your professionally trained personal stylist. Choose from a 4 hour express shopping trip or a more leisurely 6 hour tour with a restaurant lunch.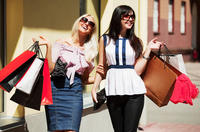 Melbourne Outlet Shopping Tour, Melbourne
Discover Melbourne's famous discount outlet strips, pop-up sales and hard-to-find warehouses, where you'll find big savings on clothing and accessories, housewares, shoes, handbags, jewelry and more! Browse the shops on Swan Street, Bridge Road and Smith Street and find bargains galore, which you can then place in the air-conditioned minivan for the day. An included cafe lunch and glass of bubbly keeps you fresh so that you can make the most of your Melbourne shopping tour!