Swan Valley Tours, Perth Western Australia
The Swan Valley is the oldest wine region in Western Australia and is just 25 minutes from Perth.
Experiences Book or buy Vouchers
Wine 101 – Wine Education Class and Lunch – Swan Valley Gain an appreciation of wine while tasting the fabulous wines of the Swan Valley (from Adrenaline)

Good Food, Wine and Beer Afternoon tour – Swan Valley Enjoy some of the best culinary delights Swan Valley has to offer with a guided half-day food tour around the region. (from Adrenaline)

Good Food, Wine and Cider Morning Tour – Swan Valley Enjoy generous samples of some of the best food, wine and cider Swan Valley has to offer (from Adrenaline)

Winery Tours and Tasting with 2-course lunch – Swan Valley This all-inclusive tour and lunch experience is the perfect way to explore a boutique winery to get a real understanding of what it is like to grow grapes and make wine. (from Adrenaline)

Tours to Book Online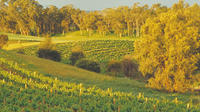 Swan Valley Private Tour, Perth
Depart Hotel at 09:30hrs to the Swan Valley area only 30 minutes from Perth City Centre. : Yahava Koffee Works – Coffee roasts, house blends and exotic teas. Free Coffee and Tea tasting., Margaret River Chocolate Factory – Speciality chocolate shop. Free Chocolate tasting., Providore – wine, sauces and condiments. Free tasting., Caversham Wildlife Park (included) – Meet Koalas, Kangaroos and Wombats in a family run Wildlife Park. Great venue!, Two Wineries – Wine tasting included, Choice of Breweries (optional) – beer tasting NOT included., Morish Nuts – Premium and finest Australian nuts produce. Free tasting., Mondo Nougat Factory – Italian style nougat, shop and cafe. One nougat sample per person., House of Honey – A variety of local Australian pure honey. Free tasting., Return to hotel at 14:30hrs., .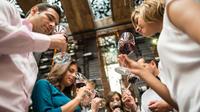 VIP Swan Valley Wine Tour, Perth
Without question the best quality tour available in the Swan Valley. Avoid the other big bus tour crowds and join one of our guaranteed small group (max. 10 guests) boutique tours for a VIP style experience as we spend the day experiencing the very best that the Swan Valley has to offer. Take a private behind-the-scenes tour of a winery to learn about wine making, have lunch prepared by an award winning chef, sample local cheeses and gourmet food from the region and visit the Swan Valley's most reputable wineries (that the big tour companies can't access) all with an experienced, local Tour Guide accredited in history and wine.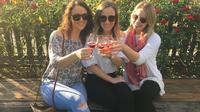 Swan Valley Wine Full Day Tour, Perth
Enjoy a day in the Swan Valley starting the tour with coffee tasting at Yahava Koffeeworks, then sampling first class wines at 4 wineries, a delicious cheeseboard & a scrumptious lunch at a winery with a glass of wine included. You can indulge in coffee tasting, decadent chocolate liqueurs; and a beer sample at a micro Brewery. You can enjoy this small group tour (11 people max) and choose from one of 4 pick up locations.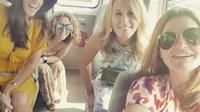 Half Day Swan Valley Wine Tour, Perth
Enjoy a fabulous afternoon in the Swan Valley sampling first class wines at 4 wineries & a delicious cheeseboard at a winery. Indulge in Yummy chocolate samples & decadent chocolate liqueurs; we say cheers to the day with a beer sample. You can enjoy this small group tour (11 people max) and choose from one of 3 pick up locations.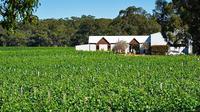 Upper Reach Winery: Swan Valley Winery and Vineyard Tour, Perth
Get a feeling for the people, the place and the processes that create our fabulous wines as we take you on a wine tasting experience… Come and see why Upper Reach is the 'must-visit' Cellar Door in the Swan Valley. Upper Reach is set in the most beautiful spot on the upper reaches of the Swan River. Stroll the vineyard trail, it'll take you through the vineyard and along the banks of the Swan River. Take a guided tour of the vineyard and working winery tasting our award winning wines as you go. Learn about the wine making process, view the equipment and walk the catwalk above the wine tanks for a birds eye view. Sample wines from barrel or tank just like the winemaker.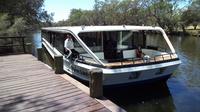 Swan Valley River Cruise and Wine Tasting Day Trip from Perth, Perth
Indulge yourself as you enjoy a leisurely river cruise from Perth to the celebrated Swan Valley, before taking a guided tour of Western Australia's oldest wine region by coach. Visit an assortment of traditional and modern wineries, sampling the best the Swan Valley has to offer along the way.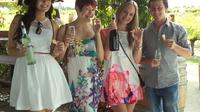 Half-Day Swan Valley Wine, Cheese and Chocolate Tasting Tour Including Afternoon River Cruise from Perth, Perth
The perfect tour for those short on time but still want a full Swan Valley experience. Start with an afternoon coach winery tour sampling wine and finishing off at the Margaret River Chocolate Company before cruising back to Perth with wine and entertainment all the way.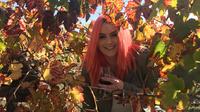 Swan Valley Winery Experience – Full Day Coach Tour, Perth
Discover Swan Valley's wonderfully unique and world class vineyards all packaged together with an exceptional tour guide giving you interesting and informative commentary. Be treated as a long-lost friend at cellar doors offering premium wines, remarkable characters and priceless ambience. Feast on gourmet vineyard platters, cheese boards, beers and heart stopping chocolates and truffles. We'll have you enjoying the memories long after the last wine is savoured.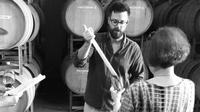 Swan Valley Premium Winelovers Experience, Perth
This is the ultimate day out for people who are looking for a true wine tour and want to really experience the best boutique wineries in the Swan Valley. We have hand-picked the best wines, from the best winemakers, to create a tour that truly showcases what this region has to offer. Being a small group tour, we can access wineries that can't accommodate the larger groups, which means you can get away from the crowds and discover some real hidden gems where you are personally introduced at each and every cellar door, often to the owner or winemaker, who will guide you through their tasting list. And it's not just about tasting (although there is plenty of that!). You will have the chance to meet some of the winemakers and take a behind the scenes tour where you will get an insight into wine production, wine-making and the unique terroir of this region, as well as sampling lots of brilliant wines paired with delicious wine-friendly food.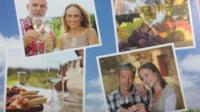 Private Swan Valley Food and Wine Day Trip from Perth or Fremantle, Perth
Choose this Swan Valley food and wine experience full day group tour from Perth or Fremantle for a full day of premium wines, gourmet food, boutique beers and fine chocolates in the beautiful Swan Valley, Western Australia. Luxury air-conditioned coach and world class customer service.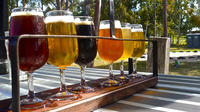 Full-Day Perth, Fremantle, Swan Valley Brewery, Perth
Packed full of the essential, must-see iconic Perth locations and experiences including WA's oldest wine making region, iconic Cottesloe Beach, historic Fremantle and beer-tasting in the Swan Valley.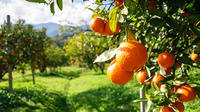 Full-Day Swan Valley, Wildlife Park, Winery & Fruit Orchard, Perth
This tour delivers the cream of the crop, a tasty Perth experience which allows you to discover the very best of the Swan Valley region including wine, local produce and wildlife.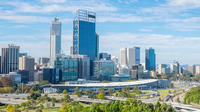 Full-Day Perth, Fremantle, Swan Valley & Wildlife Park, Perth
Packed full of the essential, iconic Perth and Fremantle locations, the Swan Valley and Cottesloe Beach. Meet kangaroos, koalas and other Aussie native animals.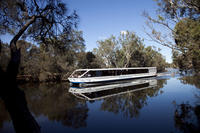 Swan Valley Wine Gourmet Wine Cruise from Perth, Perth
Take in the charming views of the upper reaches of the Swan River and Perth's surrounding city on this Swan Valley Wine Cruise from Perth. Enjoy morning and afternoon tea and wine tastings aboard your cruise before taking a Behind the Scenes' Sandalford winery tour. Sit back and relax while enjoying your 2-hour lunch and wine tastings before your return cruise back to Perth. Effective April 4 to May 16, 2018, due to construction of the new Perth stadium footbridge, the government have closed access to all vessels. There will be a small bus trip within your cruise time due to this temporary closure.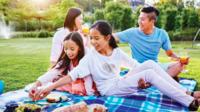 Private Swan Valley Wine Day Trip from Perth, Perth
Treat yourself to this highly personalized service, tailored to your personal preferences, interests and schedule. Your tour will be meticulously planned to ensure that every detail, from your transport schedule to your itinerary is expertly managed. On the day you can change where you want to go and how long you want to stay depending on how your group is feeling. It is totally flexible and you are free to change any detail.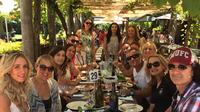 Ultimate Swan Valley Food and Wine Day Trip from Perth, Perth
This day trip to the Swan Valley from Perth showcases the wines, food, and other treats of regional Western Australia, not to mention the picturesque vineyards and landscape. You'll have the chance to enjoy wines and produce in a relaxing atmosphere as you travel by minivan or bus with a driver-guide. Lunch and plenty of tastings are included.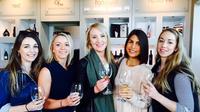 Afternoon Swan Valley Sundowner Wine Tour from Perth, Perth
Thank God it's Friday! This ultimate Friday afternoon sundowner' tour to the Swan Valley will have you finishing the week on a high, tasting delightful wines, delectable cheeses and devilish liqueurs with friends, work colleagues or clientele by your side.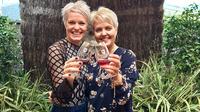 Swan Valley Half-Day Food and Wine Tasting Tour, Perth
Explore the Swan Valley on this 5-hour morning tour visiting a range of the best venues for delicious tastings including honey, wine, chocolate, coffee, nut and nougat. Also try some Australian bush tucker at an Aboriginal cultural centre. This tour is perfect for those wanting to see the best of the Swan Valley in an easy way.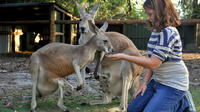 Pinnacles and Swan Valley Day Trip from Perth Including Caversham Wildlife Park, Vineyard Lunch, Pinnacles and Sandboarding, Perth
Experience an action packed Pinnacles day tour from Perth as you get to stroke koalas and feed kangaroos at Caversham Wildlife Park. Enjoy lunch at a beautiful vineyard in the Swan Valley with a glass of wine/beer, before visiting the Nambung National Park to explore the amazing Pinnacles and see the sand dunes as you go sandboarding in Lancelin.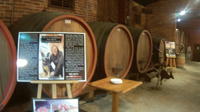 Half-Day Hummer Swan Valley Wildlife and Winery Tour from Perth, Perth
Swan Valley Winery and Caversham Wildlife experience with a local driver guide. Native Japanese and Mandarin language guides also available. If you are short on time but still want to experience the local wine, some amazing food of the region and wildlife, this is the tour for you.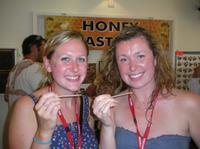 Small-Group Tour: Swan Valley Food and Wine Trail, Perth
Forget speed dating and start speed grazing — the newest way to enjoy all the best artisan produce of the Swan Valley! On this half-day tour from Perth, take your taste buds on an adventure and sample heavenly honeys, delectable chocolates, exotic coffees and gorgeous homemade ice-cream. Choose a 'sweet' morning or 'savory' afternoon departure and enjoy more than 25 different food tastings including generous samplings of the region's world-renowned wines, ciders or beers.