Gold Coast Tours and Activities
Tours to Book Online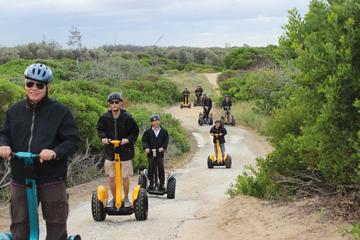 Gold Coast Segway Safari Adventure: 90-minutes, Main Beach
On this 90 minute Segway Gold Coast eco-adventure tour, you will travel from the city to the bush experiencing the fun of riding your all-terrain Segway along the "Main beach" ocean pathway and into the Federation Coastal reserve which is one of the few remaining undeveloped sand dune systems on the Gold Coast. Here you'll cruise up, down and around on gravel, sand and concrete tracks, through bush and pockets of rainforest until you reach the Gold Coast Seaway at The Spit where you can virtually reach out and touch South Stradbroke Island.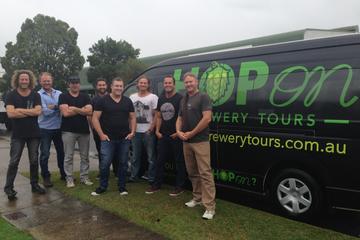 Gold Coast Brewery Tour Including Balter, Burleigh and Black Hops, Gold Coast
Visit local craft beer breweries around the Gold Coast, including Balter, Burleigh and Black Hops.Small groups experience unique flavors and a fun day out sampling new beers and supporting the local community. Are you ready to hop on?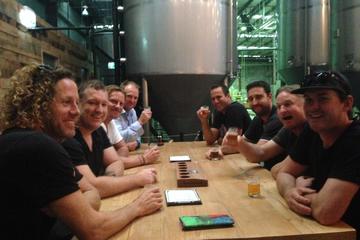 Half-Day Gold Coast Brewery Tour, Gold Coast
Visit two local craft beer breweries on the Gold Coast, including Black Hops, Balter and/or Burleigh Brewing Companies.Small groups experience unique flavors and a fun day out sampling new beers and supporting the local community.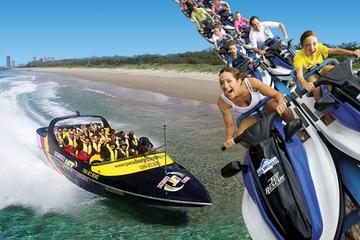 Gold Coast Combo: Jet Boat Ride and Sea World Theme Park Admission, Gold Coast
Choose this Gold Coast combo and save by combining a 55-minute jetboat ride with admission to Sea World theme park. Zip around on a high-octane jet boat ride combining speed driven fun with sightseeing as you spin around doing 360-degree spins, power slides and other tricks. Then, on either the same day or on a day of your choice (activities can be taken on separate days) visit Sea World and experience the exciting range of rides, shows, attractions and marine animal displays. Free Surfers Paradise hotel pick up/drop off included!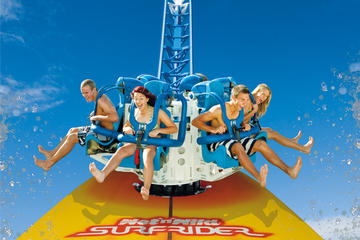 Gold Coast Theme Park Pass: Movie World, Sea World and Wet n Wild, Gold Coast
To make sure you don't miss a moment of fun when you're visiting the Gold Coast, book your pass to visit up to three of Australia's most popular theme parks. Choose between three passes giving you entry to Village Road Show's three Gold Coast theme parks: Movie World, Sea World and Wet'n'Wild Water World. Choose the 2-day pass giving you two consecutive days of entry to Warner Bros. Movie World and Sea World or upgrade to either the 7-day or 14-day pass to receive unlimited entry to all three parks. Ride exhilarating roller coaster rides at Movie World, watch the daily presentations of dolphins, seals and penguins at Sea World, and ride the rapids at Wet'n'Wild Water World. Your passes give you entry for 2, 7, or 14 days from first use, commencing at any of the three parks.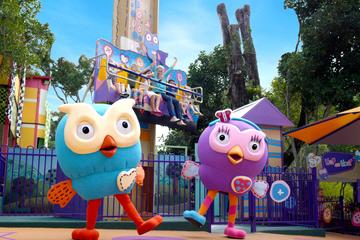 Dreamworld Theme Park Gold Coast Tickets, Gold Coast
Discover serious fun and let your imagination run wild, only at Dreamworld! Budding master builders will love Australia's biggest LEGO® Store at Dreamworld, offering one of the largest ranges of LEGO products in Australia with exclusive products. Thrill seekers can spin, glide and rocket through the park on some of the tallest and fastest rides in the world. When the fun heats up, it's time for splashtactular fun, slipping and sliding around WhiteWater World. Nature lovers and young adventurers can explore Australia's native wildlife and indigenous culture at Dreamworld Corroboree, while sporting stars will love the Motorsports Experience. Meanwhile, movie magic comes to life at DreamWorks Experience where fans can meet their favourite DreamWorks heros. ABC KIDS World is a fun, educational experience where tiny tots can greet loveable characters Hoot and Hootabelle and Bananas in Pyjamas, plus all the Wiggles friends including Dorothy the Dinosaur and Wags the Dog!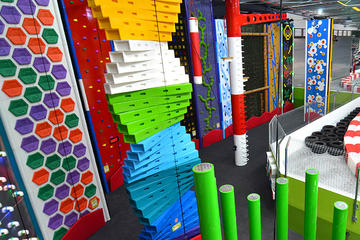 Game Over on the Gold Coast Combo Package: Go Kart Racing and Clip N Climb Adventure, Gold Coast
Try our NEW combo package
Purchase a Go Kart session, a Clip N Climb Adventure and you'll get a lazer tag challenge for free
Makes for a few hours of action packed adventure
Clip N Climb is a 270 square meter adventure climbing precinct which is in-set into a pit, 1.2m below the surface of the Grand Prix Circuit. The Clip n Climb comprises 16 uniquely themed challenges including the Stairway to Heaven, Skyscpare & amazing Twister Tower plus more With 22 Adult, 12 Junior go karts there is plenty of fun to be had for the whole family. Our interchangeable track means that you should be prepared for anything, no use trying to master the turns of one specific track; cause just when you have, we are likely to change it. Game Over Lazer Tag is a live action packed, post apocalyptic laser arena with the latest technology, lighting and sound. Players battle it out in a 300 square metre playing arena. Way too much fun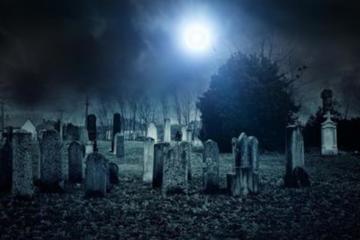 Southport Cemetery Ghost Walking Tour in the Gold Coast, Gold Coast
Visit Southport General Cemetery and listen to ghost stories that will send shivers down your spine. A local guide leads you on the 1.5-hour walk into the darkness. Beware: The live commentary won't be the only creepy sounds you hear! Southport General Cemetery ghost tour runs the last Saturday of each month.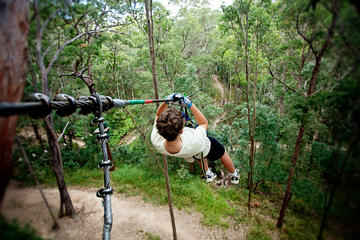 Tamborine Mountain TreeTop Challenge, Gold Coast
The TreeTop Challenge at Tamborine Mountain is Australia's largest High Ropes Adventure Park with more than 100 TreeTop Activities including 10 huge flying foxes spanning through 9 acres of amazing bushland. To complete the entire Adventure Park will take about 3 to 4 hours where you will have an amazing adventure flying through the trees, conquering your fears and having a whole lot of fun! The Adventure Park is designed for the entire family aged 8 and up with 6 huge courses ranging from easy to extreme. You don't need any experience and its perfect for all fitness levels! Your unforgettable adventure awaits!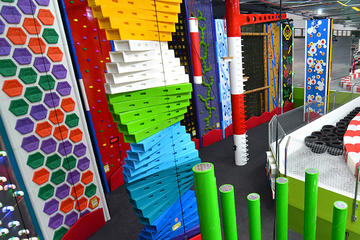 Clip N Climb Adventure Climbing at Game Over on the Gold Coast, Gold Coast
Clip N Climb is a 270 square meter adventure climbing precinct which comprises of 16 uniquely themed challenges including the death defying Leap of Faith Attraction, Stairway to Heaven, amazing Twister Tower plus more Test your skills on our 8 metre high adventure climbing walls. Each climbing wall is equipped with automatic belay devices that make climbing safe and exciting for everyone. Session run for 30 minutes and can accommodate 30 individuals at any one time, its fun for the whole family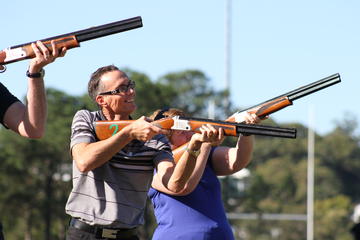 The Classic Laser Clay Shooting and Archery Package – Gold Coast, Benowa
Laser Clay Shooting and Archery! Holidaying on the Gold Coast just got real! Now you can experience the thrill of scoring a direct hit in this high-tech spin on clay pigeon shooting using modified double barrel shot guns that fire harmless infra-signals at clays launched in the air then, you'll be transported back in time as you experience the fun of being Maid Marion or Robin Hood as you participate in the medieval sport of Archery.